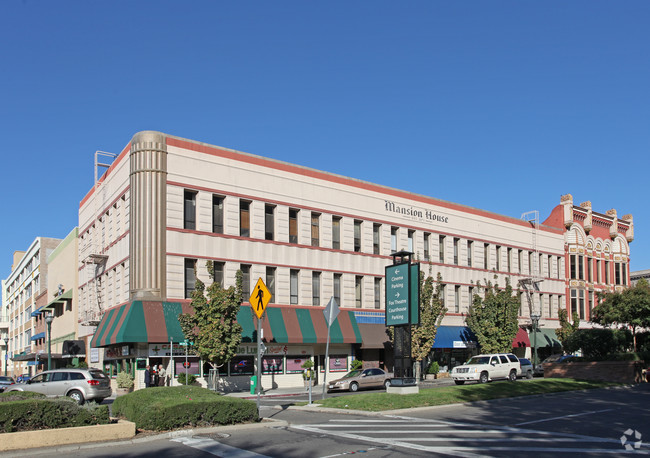 Located in the Mansion House, this live/work space is conveniently placed on Downtown Stockton's busiest main corridor!
2,000 – 2,500 sqft. High ceilings, great visibility, lots of pedestrian traffic.
Tenant can help select the floor plan – apartment in the back will have new kitchen, new bathroom, all new finishes.
The owners will build your retail space in the front, and a new 1 BR loft apartment in the back so you can live and work in the same location!
City is offering garage parking at $30/mo for downtown residents. Space can be ready by Spring 2019.
Adjacent to Cineplex, Superior Courthouse, Government Center, 60+ restaurants, and close to downtown's beautiful waterfront.
Easy Crosstown Freeway Access. Be part of Downtown Stockton's renaissance!