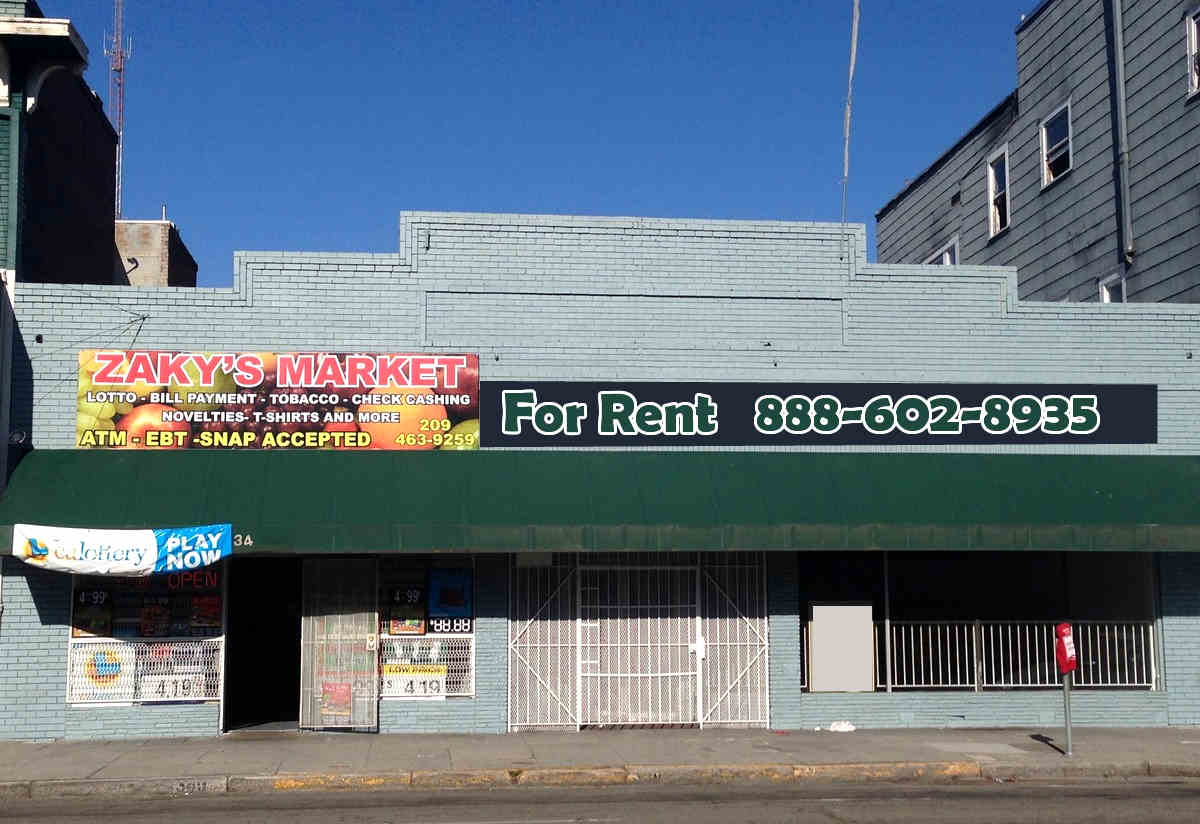 Large, open interior, high ceilings, large storage room in back. Smaller retail space next door currently leased to Zaky's Market.
Great central Stockton retail location on a busy street. Many new commercial and residential projects underway nearby. Good street visibility.
One block North of Miner Avenue; three blocks North of Main Street.