About this Award Program
This award program is intended to fund downtown place-making projects that will attract visitors and support downtown businesses.
Up to $10,000 per application may be requested for place-making projects in Downtown Stockton. Although applicants may request up to $10,000 per project, a typical award might be $2,500-$5,000.
A total of $20,000 will be awarded per year to a number of project applicants.
2020 Program Timeline
February 1st: Application period opens.
April 1st 4:00 PM: Application deadline.
April-May: DSA board members cast votes for how to distribute the award money among the applicants.
June 1st: Award recipients will be announced, and funds distributed. Awardees will receive 50% of their total amount, with the remaining 50% paid upon project completion.
December 31st: This is the final day to receive the award balance following project completion. If project is not completed by this date, the remainder of the award is forfeited.
How to Apply
You may submit your application using ONE(1) of the three(3) methods outlined below:
1) Fill out your application and submit supplementary materials in one easy step using this jotform link by 4:00 PM on April 1st.
2) Download this form; fill it out using Adobe Reader's "fill and sign" feature; save the completed form as a pdf; and send the completed pdf along with digital versions of any supplementary materials to [email protected] by 4:00 PM on April 1st, using subject line "DSA award 2020" followed by your project title.
Example: DSA Award 2020, Summer Solstice Event
3) Submit one filled out original printed application with any supplemental materials and two copies in person to 125 Bridge Place by 4:00 PM on April 1st. NOTE: Due to the COVID-19 crisis, if you are planning to submit your application in person, please call our office (209)464-5246 beforehand to let someone know you will be bringing the materials. A staff person will meet you at the downstairs door to receive the materials.
Eligible Projects
All projects must be completed in their entirety by December 31st, 2020, and must be located in the Downtown Stockton PBID boundary. Click here for a map of the district.
All project recipients are expected to obtain any legally required permits or licenses necessary for project completion.
Project types may include, but are not limited to:
Enclosed patios on public sidewalks (Ex: 4 ft wrought iron patio around outdoor restaurant eating area)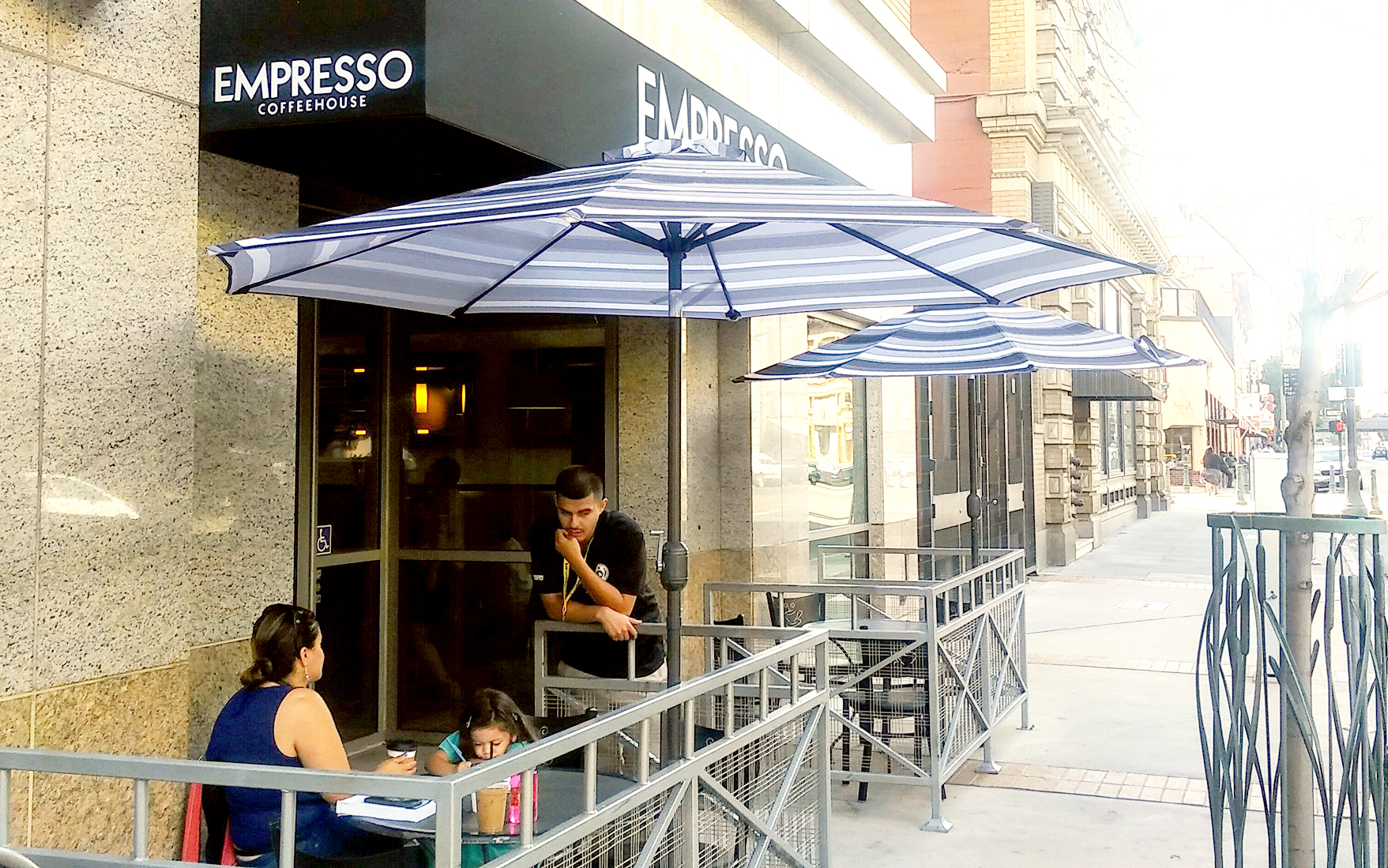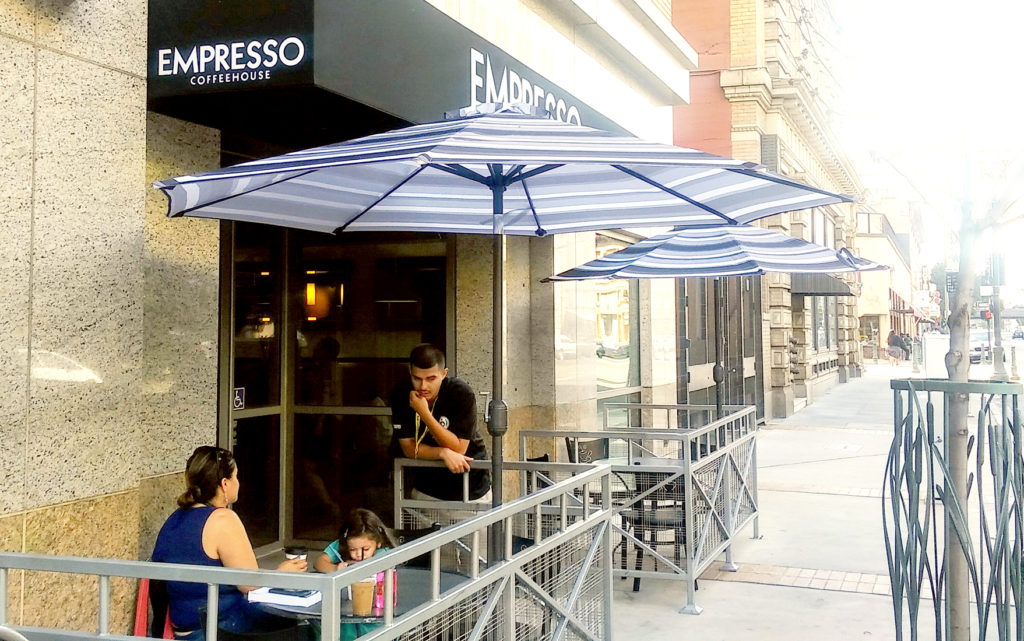 Cultural events & Festivals (Ex: Dia De Los Muertos Festival, Chinese New Year Parade, StockMarket)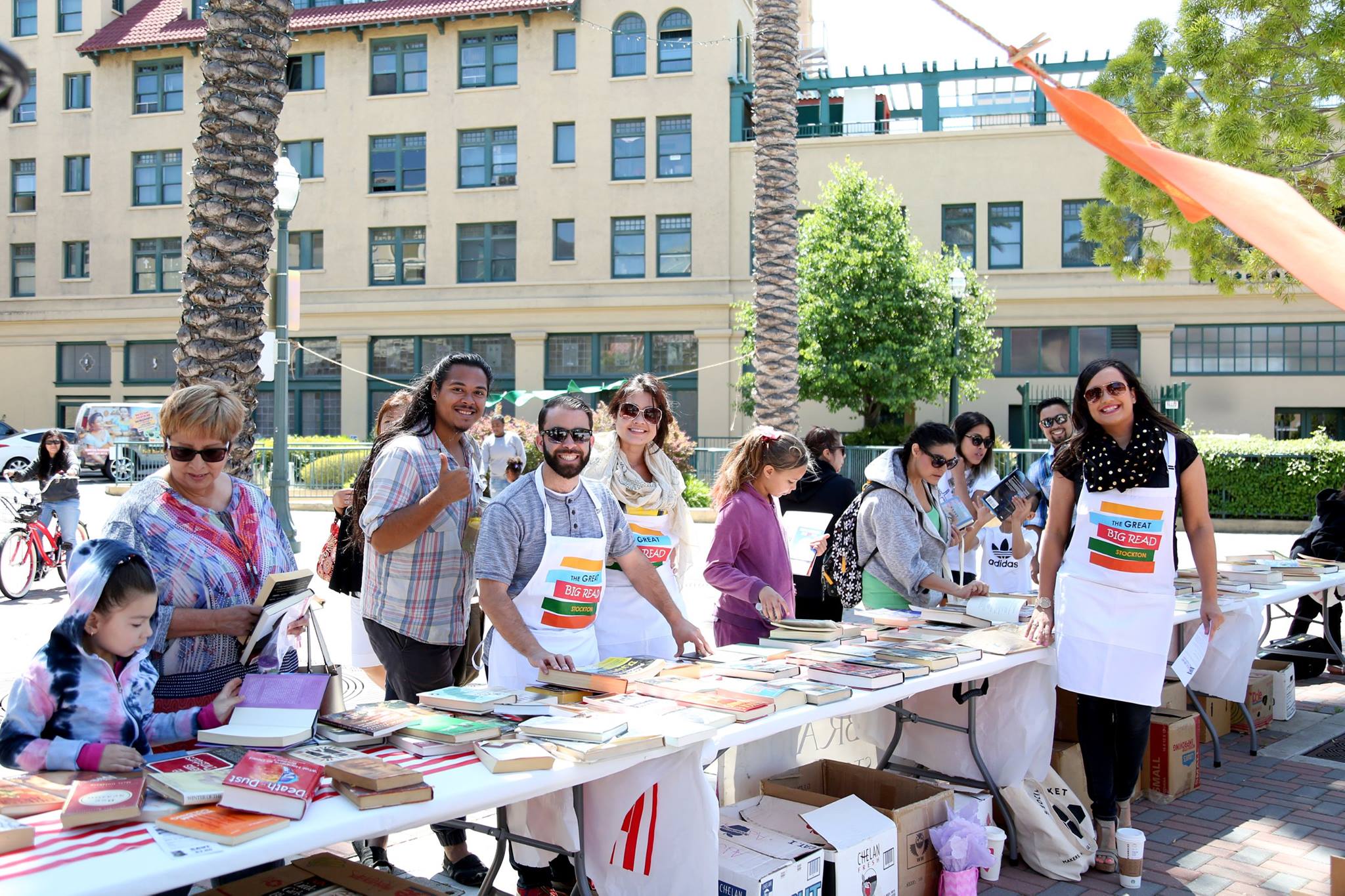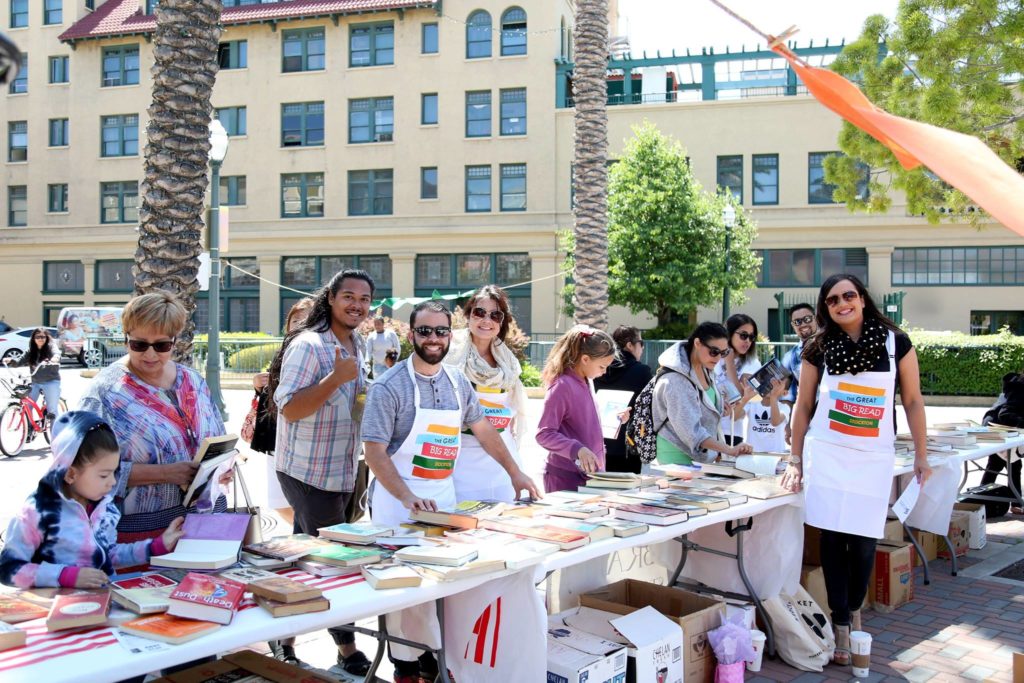 Murals visible to the public (Ex: Music to Our Ears program murals, SEED murals)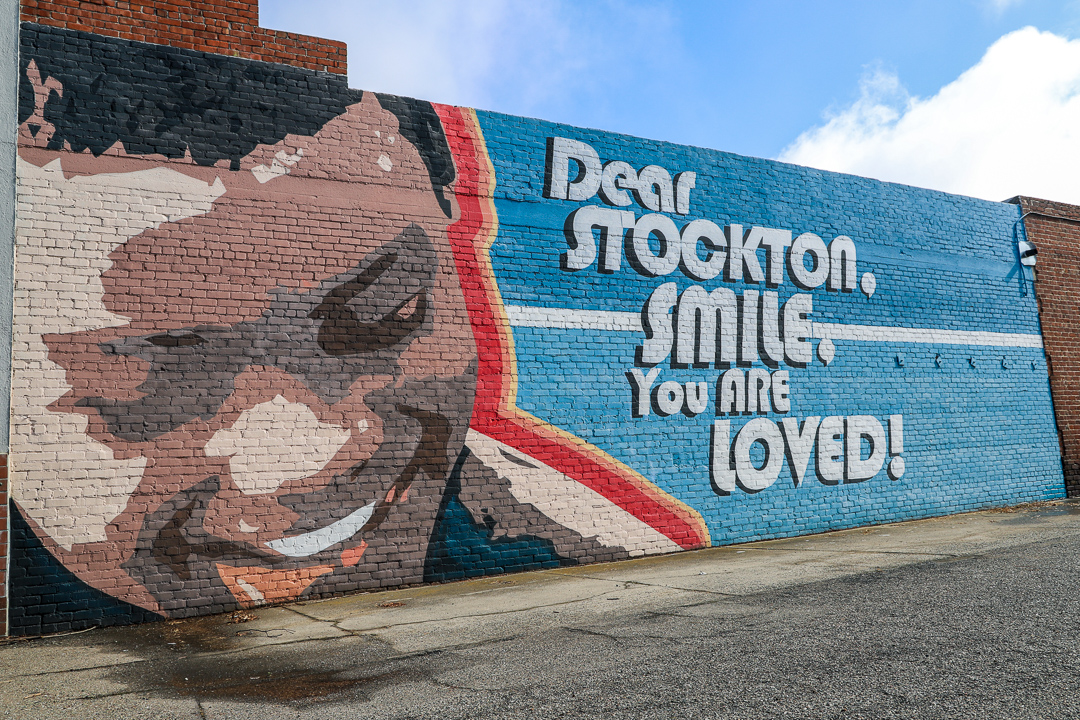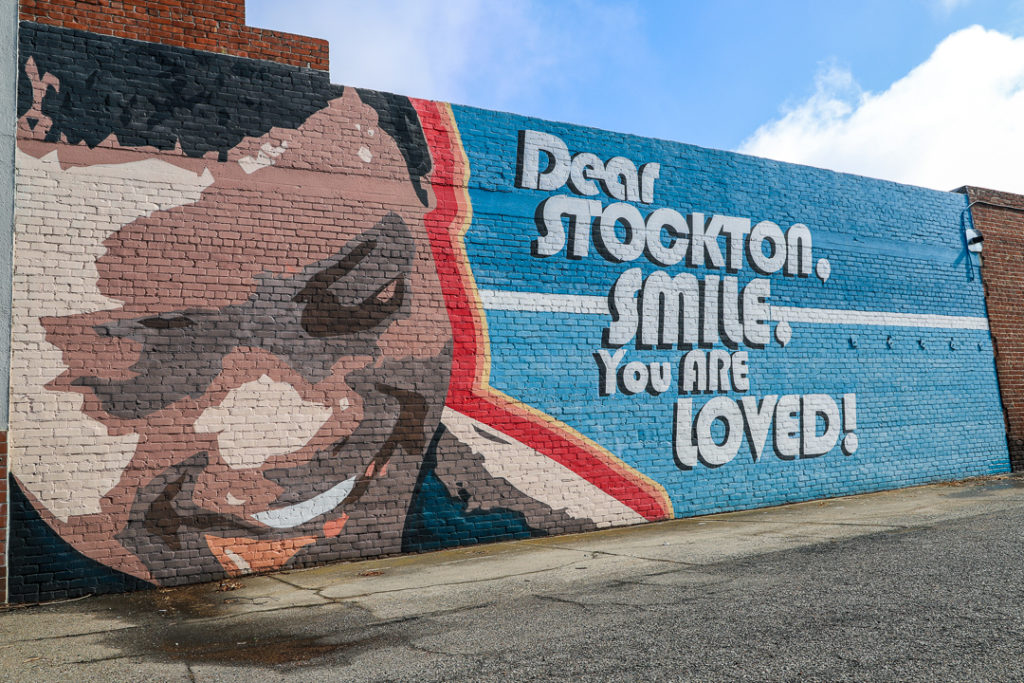 Lighting (Ex: Christmas bulb lighting in public areas or on building exteriors)
Arts Installations (Ex: Traveling art exhibits visible to the public, large sculptures in a public place)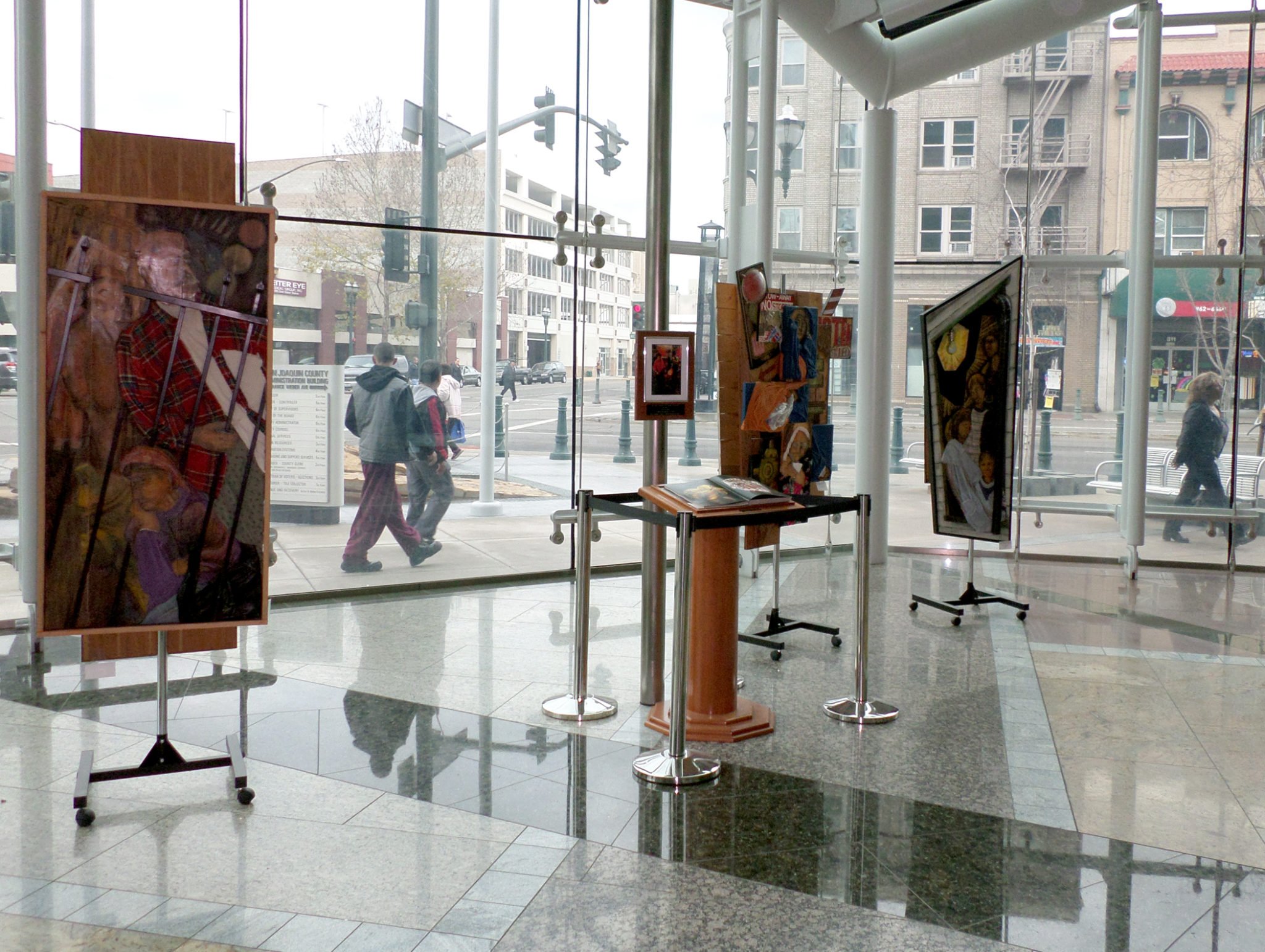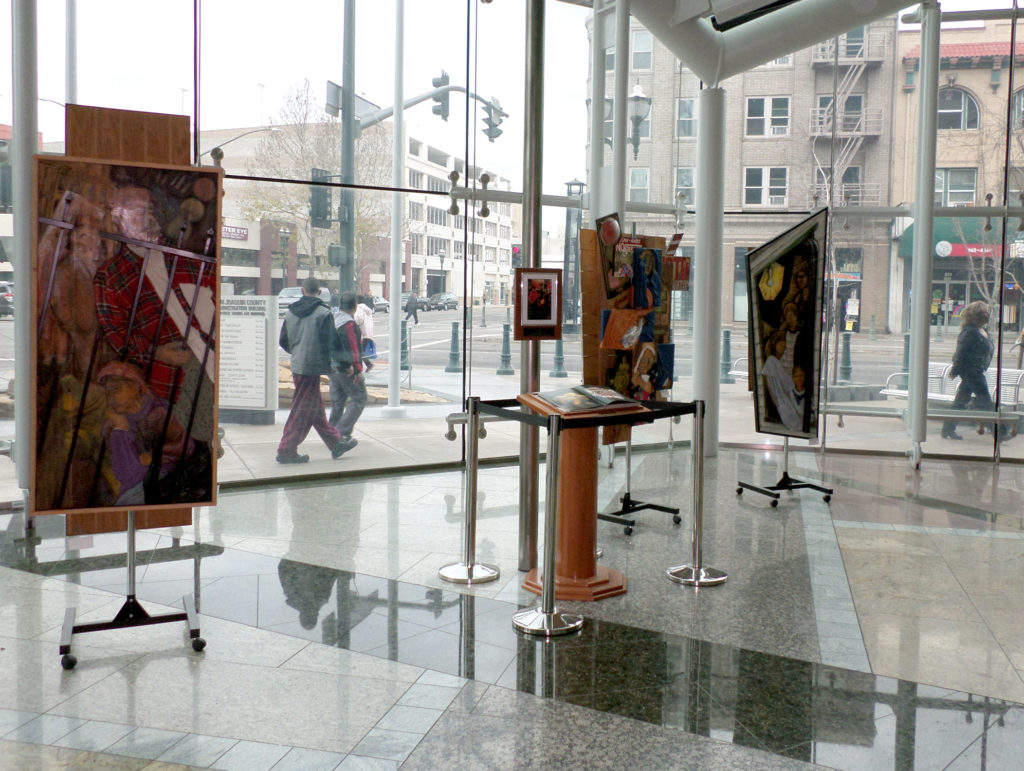 Seminars or Workshops (Ex: Arts & crafts workshops, investing seminars, entrepreneur support events, conferences)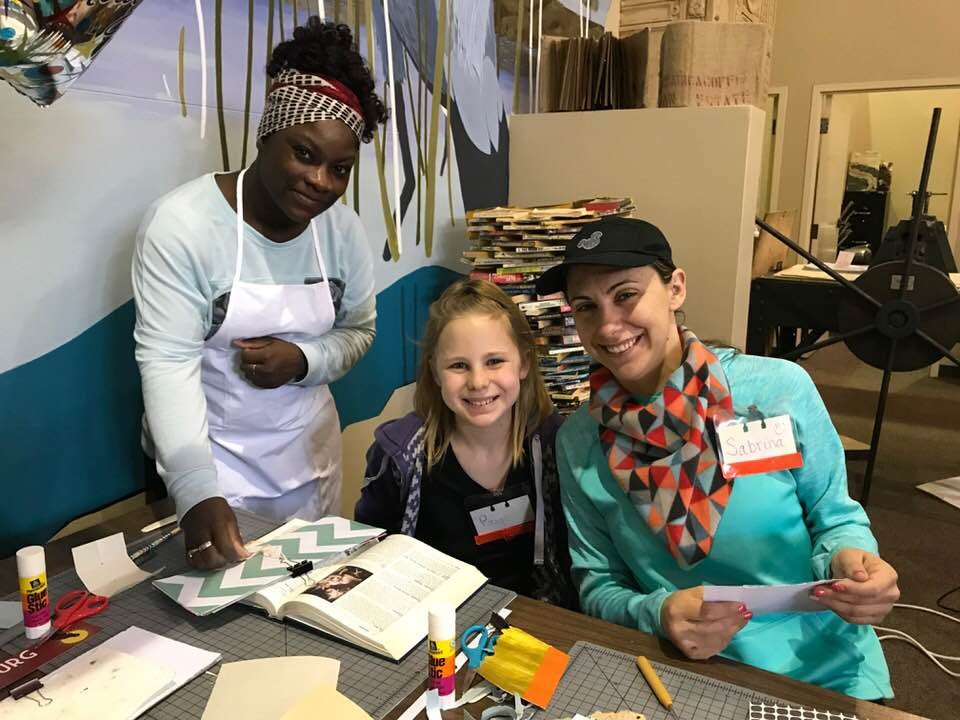 Any other place-making projects designed to attract visitors to Downtown which also meet the scoring criteria outlined on the last section of this page.
Scoring of Applications
Each DSA Board member will score each application on the following criteria using a 1-10 scale. Each application's average score will be the anchor for award decisions.
1) Clarity of application and concept.
(Well-expressed explanation, visuals, examples, plans, budget, i.e. "professional".)
2) Confidence that applicant can execute in the time agreed and with funds requested, and with the resources the applicant is providing (other funding sources/volunteer labor, etc.).
(What is the total cost? What is the risk? How much do you trust the applicant to achieve the project as proposed? Do they have "skin in the game"?)
3) How much will the project benefit the community?
(How much will this project/event/mural/patio contribute in a positive way to the Downtown landscape/story?)
4) How much will the project bring people to downtown and generate revenue for downtown businesses?
(How likely is it that this project will encourage new or return visitors to come Downtown and encourage spending directly or indirectly?)
5) How much enthusiasm do you feel for this project?
(Your instinctive reaction – how personally supportive or excited do you feel about it? How likely would you be to mention it and promote it to friends/co-workers, etc.?)
Questions
For questions about submissions, contact Courtney Wood, (209)888-8630, [email protected].