DSA STAFF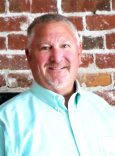 Michael Huber, Executive Director
mhuber@downtownstockton.org
209-888-8621
Michael is an accomplished professional with a history of successfully directing marketing programs, increasing revenue, expanding accounts, and creating organizational value. Before joining DSA, he has worked as the Executive Director of the Habitat for Humanity of San Joaquin County where he was responsible for serving the interests of partner families across the entire county. As the Executive Director he will be responsible for building a strong DSA team, connecting with the downtown stakeholders, and working with the DSA Board of Directors to advance the Downtown Business Improvement District into the future. Read the full press release (04-03-2018).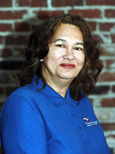 Charisse Lowry, Office Manager, CTA

clowry@downtownstockton.org
209-888-8625
Charisse has been with the Alliance since 1998 when she joined the Hospitality Team. She brought with her a vast experience in customer service and office administration. As a member of the Downtown Hospitality Team, she provided information and support to the area businesses and visitors and gained an in-depth knowledge of Downtown Stockton. Currently working as an Office Manager, Charisse is responsible for office management and administrative support in all five service areas within the Alliance.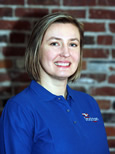 Sylwia Lipiec-Qualls, Graphic & Communications Manager, CTA

squalls@downtownstockton.org
209-888-8626
Sylwia holds a Master of Arts in English Language and Literature from the University of Maria Curie-Sklodowska in Lublin, Poland. She has over 15 years of experience working in marketing, communications, and graphic design. She has created promotional materials for corporate, political, and educational entities as well as small businesses and local artists. Currently she is responsible for print and digital communications, as well as content management of the Downtown Stockton website and social media. She is also responsible for brand integration and graphic design of DSA's promotional materials and publications, and manages advertising and public arts programs.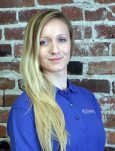 Courtney Wood, Economic Development Coordinator, CTA
cwood@downtownstockton.org
209-888-8630
Courtney is a two-time University of the Pacific alumna with over ten years of customer service experience, a Master of Business Administration from the Eberhardt School of Business and a Bachelor of Arts in Sociology from the College of the Pacific.  She came on board at DSA as a Marketing & Events Intern in June 2016 and then, as a Special Projects Assistant, she played a key role in the successful re-certification of the Downtown PBID. In her current role as Economic Development Coordinator, Courtney maintains property owner contact information databases; facilitates DSA's entrepreneur workshops; and collaborates on implementing economic development initiatives. Her goal is to coordinate with both existing and potential downtown property and business owners to foster a vibrant, supportive community and a flourishing, sustainable economy in downtown.
Shirley Griffith / Special Events Ambassador / CTA / sgriffith@downtownstockton.org / 209-888-8631
Manuel Laguna / Resident Historian Ambassador / CTA / mlaguna@downtownstockton.org / 209-888-8636
Johnny Palacios / Ambassador / CTA / jpalacios@downtownstockton.org / 209-888-8633
Employment Opportunities with Downtown Stockton Alliance – call 209-464-5246