Music To Our Ears Piano Program
The downtown #StocktonPianos program is a part of the Downtown Stockton Alliance's place making initiative intended to contribute to the revitalization of Downtown Stockton. By bringing spontaneous music to our streets and interrupting the status quo of our daily experience, Music To Our Ears activates public areas and helps create a community that appreciates, interacts and takes ownership of the present and future of Downtown Stockton.
The pianos used in the program are donated to DSA who pairs them up with local artists to be decorated. Each piano is an original piece of art representing an authentic picture of the artistic diversity of Stockton. Music To Our Ears pianos are tuned by Ms Laura O'Boyle (209-601-2676). They are placed throughout downtown under the stewardship of local business owners.
If you are a local artist and would like to get involved in this program, call DSA at 209-888-8626.
Watch this video to learn more about the program.
Participating artists and piano locations: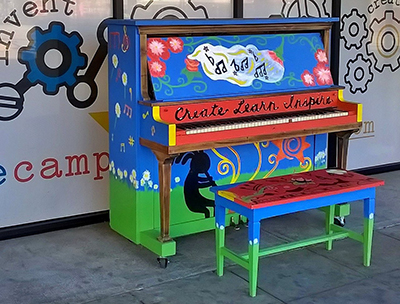 Students from SJC One.Charter AVPA @ The Campus Downtown

India Ramacher, a local artist @ The Campus Downtown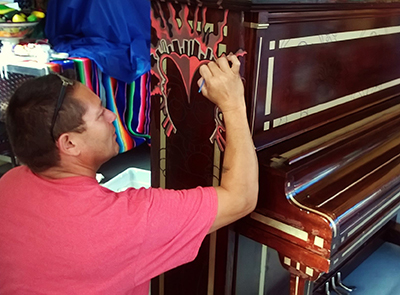 Carlos Marquez from Mexican Heritage Center @ Janet Leigh Plaza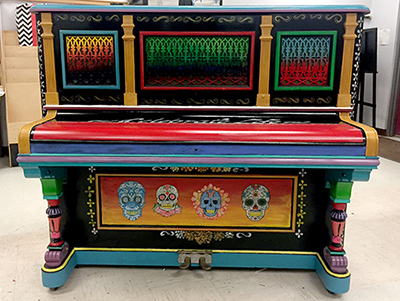 Students from Weber Institute (piano donated by Accurate Piano Movers) @ The Alley inside Trail Coffee Roasters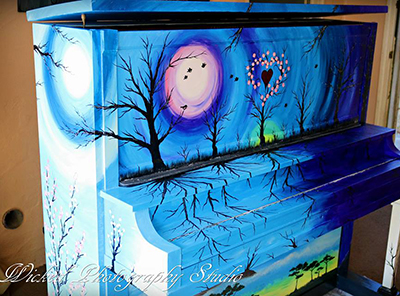 Nicholas Burnett from Wicked photography Studios (piano donated by Accurate Piano Movers) @ 333 East Main Street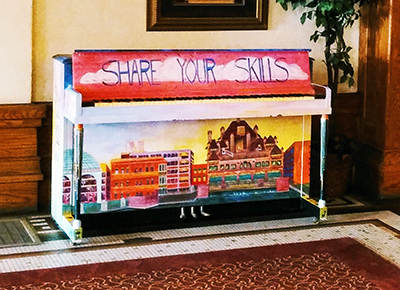 Courtney Woods, a student at UOP @ Lobby of the Historic Hotel Stockton