Downtown Events to Keep Your October Spooky
10.26.2020
No tricks, all treats! Here's a list of downtown events that will help you (pumpkin) spice up your Halloween and keep your October spooky. Whether you choose to enjoy virtual events from home or join in-person downtown events, stay safe and have fun!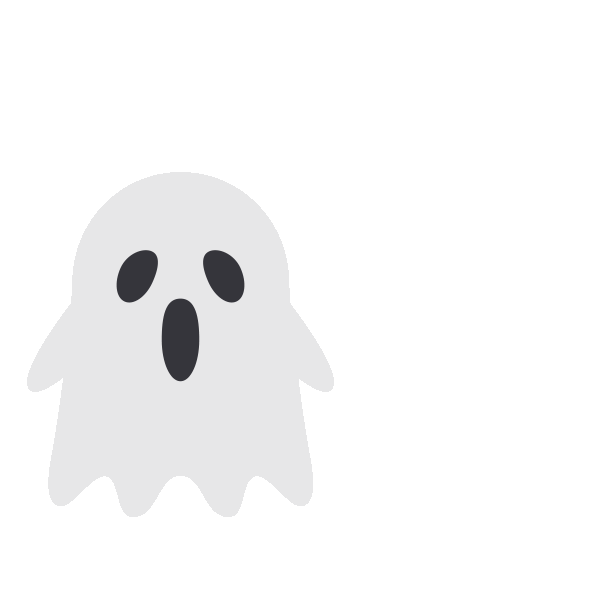 Watch Spirits of Downtown
WHEN: Any time!
WHERE: DSA Website
WHAT: You've probably seen (or even been to!) the B&M Building, Bob Hope Theater, and Hotel Stockton, but did you know that they might be…. HAUNTED?? Many visitors and downtown employees of these historic downtown locations have experienced unexplainable cold spots, recall hearing strange sounds when they were alone, and some have even claimed to see ghostly apparitions themselves! We gathered a team of paranormal investigators to explore these historic downtown locations and filmed the entire experience. Watch the videos yourself and let us know… what do you believe?
DSA Pumpkin Designing Contest
WHEN: Begins Monday, Oct. 26th. Submit designs by Friday, Oct. 30th at 3PM
WHERE: Print Pumpkin Here

WHAT: Calling artists of ALL ages! For the last week of October, the DSA is hosting a Downtown-Inspired Pumpkin Designing Contest! Download the pumpkin from the link above, print it out and get creative! Whether you decide to use crayons, markers, paint or sharpie, the only rule is to keep it appropriate and downtown-inspired!

TO SUBMIT: Please submit your pumpkin (a scan or clear photo image is fine) by emailing it to Jessica, our Marketing Director, at [email protected]. Include your name, age, and describe your design in the email. One submission per person.

DSA staff will pick the top 3 designs and winners will be announced Saturday, Oct. 31st. Winners will be contacted by email and will receive a $20 Downtown Dining Voucher in the mail.
Virtual Full Moon Riders
WHEN: Throughout the month of October (you've still got a week left!)
WHERE: Follow our downtown route!
WHAT: This year, you can participate in Full Moon Riders whenever its convenient for you. Follow our route in the link above, take photos of yourself in front of our checkpoints, send these photos to us, and receive some awesome DSA swag. What makes the ride spooky? Costumes are encouraged and wearing one will even snag you an additional DSA swag item! Click the link above for full details and to register.
Monster Mash Costume Party at Port City Sports Bar and Grill
WHEN: Wednesday, Oct. 28th, from 5 PM – 7 PM
WHERE: Port City Sports Bar & Grill
WHAT: Add this on your list of Halloween events for the kids! Port City Sports Bar and Grill is hosting an event for kids 12 and under, complete with a taco bar and goodie bags for all the little ones! Costumes are definitely encouraged and capacity is limited, so make sure you get there early. Call 209.948.4005 for more information.
Cast Iron's Spooky Karaoke Halloween Pop-Up
WHEN: Wednesday, Oct. 28th
Doors open 5 PM, Karaoke 7 PM – 10 PM
WHERE: Cast Iron Trading Co.
WHAT: What are your favorite Spooky Season tunes? Thriller? Ghostbusters? Monster Mash? What better way to get into the spirit of Halloween than with a Spooky Karaoke Party? (you probably don't even need to practice, we know you've been blasting that Halloween playlist all month). Don't forget to wear your costume and have a great time!
SJPL Virtual Halloween
WHEN: Until Oct. 5th at 5 PM
WHERE: In the comforts of your home!
WHAT: The San Joaquin County Library is joining in on the Halloween fun! Participate by dressing up and participating in their costume contest and playing some Halloween Book Trivia (both kid and adult versions!). Their Facebook page also features Spooky Storytime so the little ones can enjoy some Halloween stories while you watch those nightmare-inducing horror movies without them.
Deliberation Room Halloween
WHEN: Saturday, Oct. 31st from 9 PM – 1 AM
WHERE: Deliberation Room
WHAT: Make sure to add this event into your Halloween celebration plans! On Halloween night, join the Deliberation Room for pizza, beer, cocktail specials and of course, costumes. Delicious grub, cold beer, and costumes? Sounds like a great way to spend Halloween!
The Mexican Heritage Center's Annual Dia de Los Muertos (Live Streamed)
WHEN: Friday, Oct. 30th, 5:30 PM
WHERE: Mexican Heritage Center Facebook Live Stream
WHAT: This year, the Mexican Heritage Center's annual Dia de Los Muertos event will be livestreamed, so you can view the celebration and tradition of Mexico's most famous holiday from the comforts of your home. The live stream will feature special guests and celebrate the many traditions that take place during El Dia de Los Muertos.
The Beauty Base Trick or Treat Instagram Giveaway
WHEN: Now until Oct. 30th
WHERE: Instagram
WHAT: The Beauty Base, a new esthetics shop in downtown, is hosting an Instagram Halloween giveaway! They will be giving out two of their most popular services: a ProSkin 60 AND a Vajacial to one lucky winner. Click the link for official rules and to enter! They'll be announcing their winner on Halloween Day, so not only will you be enjoying all the candy, but you may also get to look forward to Beauty Base services!

Now you're ready for the last week of October. Have fun, stay safe, and Happy Halloween!
Back to Blog